ANDREA BUDANO
(Member, co-founder)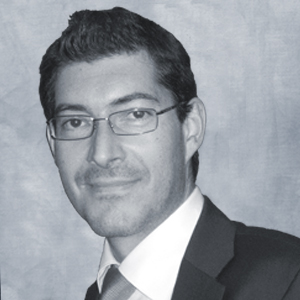 Andrea focuses on transactional matters, including corporate and corporate finance, domestic and cross-border mergers and acquisitions, large commercial agreements, U.S. start-ups, joint ventures and strategic alliances. He has gained a significant domestic and cross border experience in relation to strategic planning, setting up or acquisition of various business entities, with special focus on manufacturing, production, and distribution. He is counseling numerous companies, frequently contacting him on a day-to-day basis to assist them with their corporate or business needs.
Andrea has developed an in depth knowledge structuring complex finance and lending transactions, representing lenders or the borrowers on a wide range of financial matters, including structured finance, acquisition and project financing. He has represented domestic and international financial institutions, developers, investors and private equity funds in connection with financing, acquisition, development, construction, and operation of capital-intensive projects.
He writes and lectures on topics of international business law and the legal aspects of doing business between Europe and the United States, and co-authored a book about the evidence in commercial litigation, published by the American Bar Association.
Prior to joining Thinkinlaw, LLC as a member and co-founder, he worked as an associate for the Milan office of Bird & Bird, and two large firms in Chicago, assisting mainly European clients in structuring U.S. operations, in a variety of industries including energy, fashion, manufacturing, and luxury goods. After obtaining a J.D. at Università degli Studi di Parma, Andrea was admitted to practice in Italy in 2001. He graduated with Honors from Northwestern University School of Law (LL.M.) and obtained a Certificate in Business Administration at Kellogg School of Management in 2002. He was admitted to the Illinois Bar in 2005.
Accolades and Recognition
Chambers and Partners, 2014 – Associates to Watch ".. recognised for his financial and corporate expertise, particularly in renewable energy.."
Top Legal – Energy Guide, 2014 – individual mention
Top Legal Elite – Energy Report, 2013 – Project Finance
Chambers and Partners, 2013 – Associates to Watch
Seminars and Teaching Engagements
Teaching engagement, Master Diritto e Impresa, Antitrust segment, Il Sole 24 Ore – December 2013
Italian Top Legal magazine, recognized as one of the leading attorneys in Italy, Finance, Energy Sector – February 2013
Teaching engagement, Energy Master (classes on project financing and leasing) organized by IPSOA – Wolters Kluwer – February 12-13, 2012
Speaker at Energy Forum, IPSOA – Wolters Kluwer, October 5, 2011
Il Sole 24 Ore, interview L'Avvocato del Giorno – September 2011
Teaching engagement, Energy Master (classes on project financing and leasing) organized by IPSOA – Wolters Kluwer – February 2011
Speaker at the panel I Contratti e il Sistema Legale negli USA (Agreements and the Legal System in the U.S.) – UnionCamere Veneto, Venice, Italy, October 10, 2006
Publications
Project finance chapter of Energia Sostenibile e Fonti Rinnovabili, published by IPSOA – Wolters Kluwer, November 2012
Financier Worldwide magazine, Energy & Utilities Annual Review, July 2012
Introduzione al Mercato USA, un percorso ideale (Introduction to the U.S. Market, an ideal path) – published on the website of Chicago Italian American Chamber of Commerce, September 2006
Co-Author of Obtaining Discovery Abroad – Second Edition, published by the American Bar Association in March 2005
Admissions:
Italy 2001
Illinois 2005