TSVETIMIRA BOEVA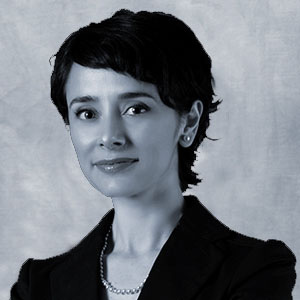 Tsvetimira (Tsveta) has over twelve years of experience in immigration law. She represents individuals and corporations before the U.S. Department of State, U.S. Department of Homeland Security and the U.S. Department of Labor, regarding family-based and employment-based non-immigrant and immigrants visa applications and PERM applications.
Tsveta helps national and multinational corporations from various business sectors to bring qualified employees into the U.S. Tsveta works closely with corporate HR teams to ensure I-9 and IRCA compliance, and she provides mergers and acquisitions support concerning the affect of the corporate restructuring on the immigration status of employees. In addition, Tsveta assists individuals from all over the world to come to the U.S. as entrepreneurs, athletes, artists, physicians, IT professionals, scientists, and students or to join a loved one or a family member.
Tsveta is admitted to practice law in New York, and she is a member of the American Immigration Lawyers Association (AILA). Because immigration law is a federal law, Tsveta is licensed to represent clients from all 50 states regarding immigration matters.
Admission: New York
Languages: Bulgarian, Russian, English
Law School: Indiana University Maurer School of Law, Bloomington, IN